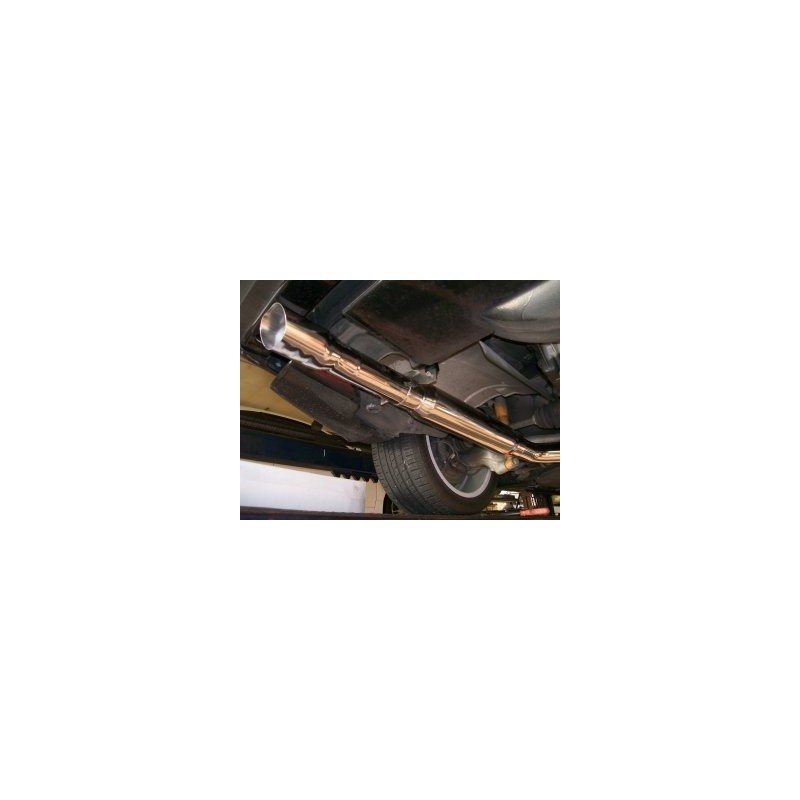  
944 Turbo Fits Years 1986-1989
Featuring the Porsche 944 Turbo Lightweight Exhaust System 304 Stainless Steel 3'' Cat Back Exhaust.
If you are looking for an extra edge for you high performance 944 turbo (all years) this is the exhaust for you. The complete cat back exhaust weighs only 14 pounds. ( Add 3 pounds for shipping ) It is a true 3'' exhaust that attaches to the factory mounting points on the car.
If you are using a down-pipe with a catalyst in place, the catback is street able. But if an off-road down pipe is used, this system may be too aggressive for daily use and should be used for off-road applications only!
(Fits years 1986-1989)
Part Number: POR944T-LW