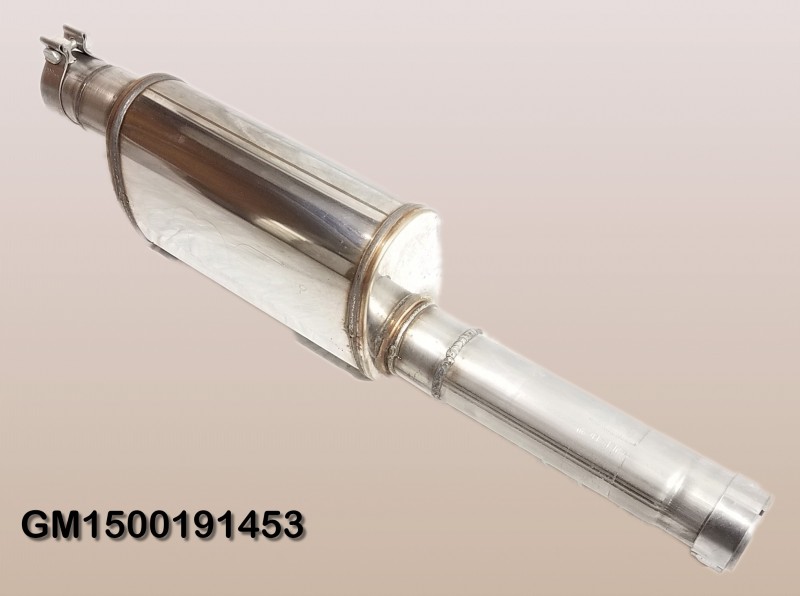  
Muffler Replacement for the 2020 & Newer GM 1500 Series Trucks W/5.3L V8 Engine
A simple 409 Stainless Steel muffler replacement for the 2019 GM series 1500 trucks with 5.3L V8 engines. 
. Can be done with hand tools but impact tools are recommended. Comes will all stainless hardware required for installation.
(NO WELDING REQUIRED)
(CUTTING WILL BE NECESSARY)
This exhaust kit has a Moderate Exterior Sound Level and a Mellow Interior sound level.
Stock Sound Level – 1
GM1500191453 – (Interior) Sound level – 4
GM1500191453 – (Exterior) Sound level – 7
Price + S & H $322.00