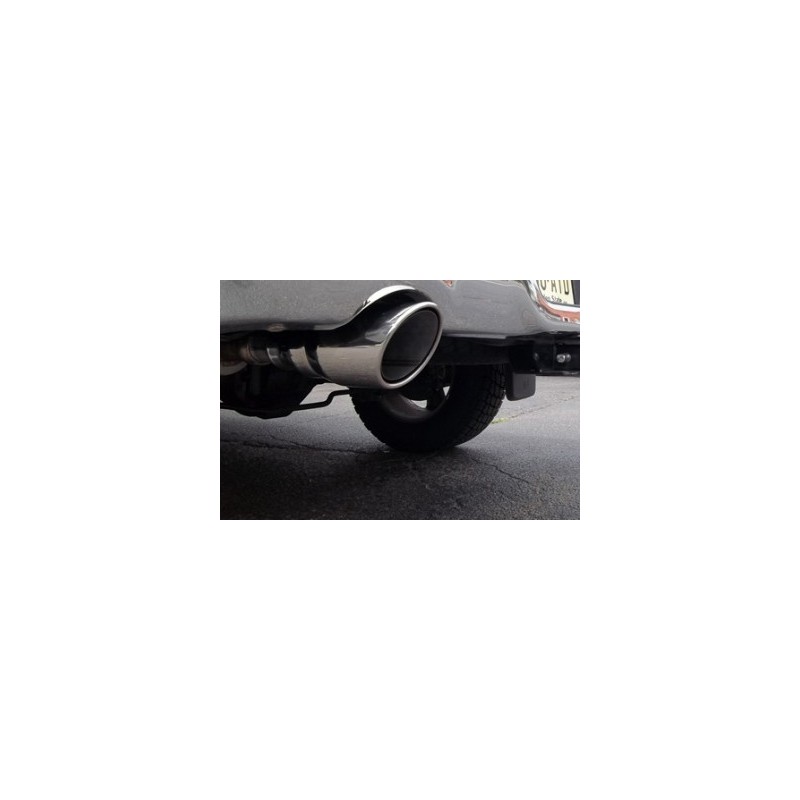  
5" SS Tips Dual Exhaust Only Ram 1500
5" DODTP5 SS Tips for 2009-Newer Dodge Ram 1500
5" DODTP5 SS Tips for 2009-Newer Dodge Ram 1500
This is a do-it-yourself Exhaust retrofit kit for the 2009-Newer Dodge 1500 Hemi truck. For several months our customers have been asking us here at Mufflex to design and fabricate exhaust tips for our DODM14 - DODM18 - DODM24 & the DODM80 dual exhaust for the Dodge Ram 1500 Hemi 5.7 truck.
Well, you asked and we delivered. Presenting the DODTP5 Stainless Steel tips for our DOD-M series, and stock Ram 1500 Dual exhaust systems.
These tips are made from stainless steel and have a lifetime warranty. They do not require any welding and can be put on your truck right in your driveway.
These tips are the jewels that go along with the rest of the package. Not only will you have an awesome truck with an even more awesome exhaust system, But you will also have an awesome set of tips specifically designed and fabricated by Mufflex Performance for our M- series, and Ram 1500 stock systems.
The Cost for these tips is $190.00 per set. These tips are in stock and ready to ship. * Note: These tips only come in pairs and can not be sold individually. These tips are "Not" intended for single exhaust systems. Usually ships in (3) three to (5) days from the day the unit is ordered.
Part Number: DODTP5