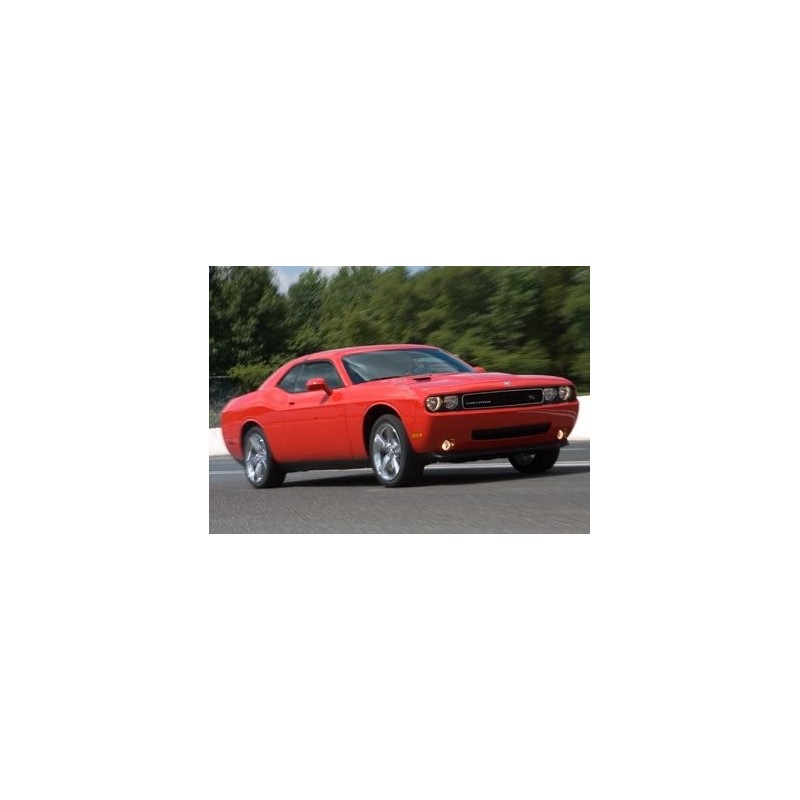  
Automatic Stainless Steel
Rear Muffler Bypass for Dodge Challenger RT 5.7. Automatic Stainless Steel
Rear Muffler Bypass for Dodge Challenger RT 5.7.
This is a rear muffler bypass kit for the 2009 Dodge Challenger. This kit includes 2 rear muffler bypass pipes and clamps / hardware for a easy do it yourselfnonwelding installation. Also with the kit is a detailed instruction sheet with diagrams and photo's for cutting the original exhaust in the correct place for a trouble free install.
Why buy a "catback" exhaust kit when all that is needed to wake these cars up is to delete the rear mufflers and just run the exhaust through the straight thru primary mufflers? These RMB's give the 5.7 hemi the sound that the Challenger deserves.
Challenger RT Rear Muffler Bypass Automatic [Stainless]
* X Pipe configuration not available on automatic vehicles.